128 posts in 5008 days
Location: Ridgely, MD
Website:
I am self-employed in the construction industry here in Maryland.
I have been in and out of this industry since around '84 and have an associates degree in Architectural design.
I began my own design firm in 2000 and brought it into a design-build firm in 2008, where I have repeatedly taken on projects that have challenged every skill I thought I had and enabled me to learn new skills.
Most of my projects have been very challenging in several areas, mostly, however, in initial design, which is my biggest strength.
I love what I do, it brings me great joy to see the face of my client when it is all over and to hear them say thank you.
I am hoping, that at some point in the near future, to begin a ministry that helps people who need maintenance on their house but cannot afford it.
Latest Blog Entries
None so far
---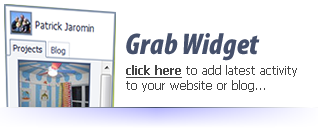 ---