8 posts in 4958 days
Location: Anchorage, AK
Website:
I am the proud owner of a "fixer-upper," a foreclosure my wife and I picked up about year and a half ago. It has finally given me room to have a woodshop, and plenty of projects to keep me from using it.
-- Why make it easy when you can make it difficult?
Latest Blog Entries
None so far
---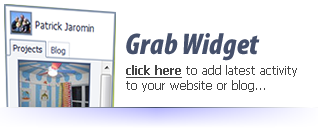 ---