1 post in 1713 days
Location: Princeton Idaho
Website:
Novice wood worker, love the hobby as a means of stress relief. Hop one day to become more involved in my hobby and less at work:)
I'm a 30 year sawmill employee who spent the first twenty or so years grading lumber, and now spends most of my days looking at electrical schematics and PLS code. I do enjoy the sawmill, many generations of my family worked in sawmills, but as I get older the fun of creating something with my hands,(when working) has become much more appealing:)
After 30+ years of waiting, between building our home and raising four kids, my shop is nearing completion. My theory with tools is buy the best quality you can afford, but be responsible when doing so. Don't purchase a $4500.00 table saw until your sure you need it. Instead buy a saw with decent resale value, try it, and if you love it, look for the 4K one down the road. I've used this approach even in the company I work for and most of the time its been a good one:)
Remember the main subject in wood working is the wood itself, not the fancy shops, tools, ext.... but the wood its the one true fundamental of all woodworkers!
-- PG
Latest Blog Entries
None so far
---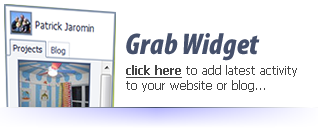 ---