103 posts in 5036 days
Location: Florissant, MO
Website:
Alot of you have already seen me on Lumberjocks. There's not much to say. I love playing with wood. I have built alot of furniture and recently built kitchen cabinets for our cabin. My dad built the original cabin about 50 years ago. It's on the Gasconade River and he gave it to me about 6 years ago. My husband and I started building a room on the cabin 3 years ago. Our 2nd year we had a major flood which tore out the road and the levee we cross to get to it. So we had to walk in or boat in all of last year. Needless to say, we didnt get much done last year. It's kind of hard hauling material in by boat. Well, we have a road again, so we're back to working on the cabin, inbetween fishing, boatriding and hanging out with friends at the river. It's a slow process when you don't work on it everyweekend. I hope to post pictures soon.
-- Janice
Latest Blog Entries
None so far
---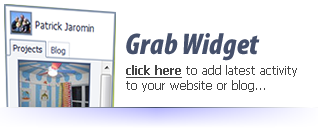 ---