12 posts in 4003 days
Location: Alton IL
Website:
Im a unemployed computer tech with a degree in Telecommunications. I own a home with an apartment in the back that I typically refer to as my back house. I spend a fair amount of time doing stuff on the computer this can be but not limited to research and working on other computers. Im also quite savy with tv and stereo equipment. Both of which i have integrated into my house.
My house was built in the 40s there has been an addition not sure when it was done. I know that it was done poorly at the very least the design was poor. I plan on refurbishing most of the house, most of the work that has been done to date has been on the back house. I have also done some work in the basement it was mostly bare when I moved in.
Latest Blog Entries
None so far
---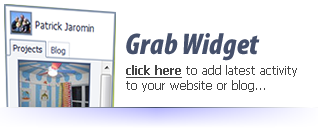 ---