2 posts in 5425 days
Location: Charleston, SC
Website: http://www.americanworkbench.com
In September 2005 we moved from Charleston,
South Carolina to our new home in a suburb of
Savannah, Georgia.
Our new home didn't have a workbench!!.
I found myself missing the built-in bench that we left
behind.
I've always thought of the work area as a place to make
small repairs or even tackle some very large projects.
Weekends were spent helping Emily to organize and
getting our daughter, Nina, settled in, not to mention the
new 1 1/2 acre lawn calling out for attention! Emily
wanted so badly to find me a work ready Bench.
All she could find was a metal bench with a
very thin top. There was nothing available of any
substance to buy locally or online. While she paid a
premium for it, I was overjoyed with her thoughtfulness.
I was so excited until I had to put this 250 some odd
pieces of mostly metal together.
I think there was more excitement in seeing the colorful
box than the finished product. It was shaky. The
drawers didn't fit right. The worst part was the day I had
to hammer out a part from my lawnmower. The sounds
of metal parts jingling with every hit caught the attention
of everyone within 100 yards. I simply could not
understand why one would be forced to buy this type of
product made in some third world country only to have
this type of disappointment.
Needless to say, this was the beginning of my
quest to create a simple, well made bench, easy to
assemble, and that would withstand abuse and yet be
the center of attention in my workspace.
The original "Big John" workbench, "Made in America"
was born. What began as a frustration is now a thriving
business. We have had orders from all over the country
to produce the "Big John"
Milestones:
September 2005 ~ The Big John Designed.

August 2006 ~ Website and Shop created.

September 2006 ~ The first products ordered and
delivered.

January 2007 ~ We moved back to Charleston, we
missed it so much.

June 2007 ~ We sold our 200th bench!

March 2008 ~ We moved to our commercial shop
location on Signal Point Road.

June 2008 ~ We sold our 540th Bench! and added
the Palmetto Workstation inspired by the "Serve You"
Corp of Wisconsin!



We hope that you enjoy our site and do hope that
should you purchase one of our American Handmade
Workbenches and that you find it to be the center of
attention in your garage or work area, that you'll enjoy it
as much as I do.
-- John, Charleston, SC, http://www.americanworkbench.com
Latest Blog Entries
None so far
---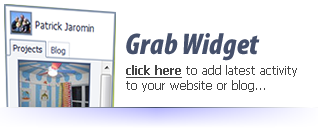 ---