11 posts in 4924 days
Location: Lancaster, CA
Website:
Disabled/retired business owner. Father of eight children and one step-daughter, thirteen grand children. Navy/combat vet. Wannabe carpenter. I used to be 6'4", now I am 4'6" and view the world from my handy-dandy wheelchair. New to woodworking and learning the in's and out's as fast as I can.
-- Yesterday I could not spell welder; Today I are one.
Latest Blog Entries
None so far
Latest Projects
None so far
---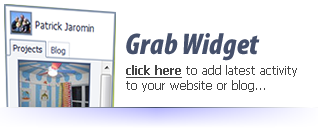 ---