12 posts in 1645 days
Location: Wollongong
Website: https://supercheapselfstorage.com.au/facilities/sy
Mark Anthony Grogan was born in Wollongong, Australia and is now the head of the Super Easy Storage Wollongong branch where they offer a revolutionary Self-Storage method.
Mark has come a long way from his youth to get to where he is today. When he was growing up, he was never one for studying. He enjoyed his friends in school of course, but never liked having to read through books in order to attain knowledge - he preferred to learn things on the fly and with hands fully into the work and its results.
After finishing high school, he broke away from the expected route towards college and other education norms to apprentice in the heavy industry sector. It helped him to understand more about mechanization and how to tinker around with complicated equipment.
But Mark did and still has a wondering heart. After he had made himself a tidy sum from work, he chose to start backpacking across the world, to explore untold wonders and experience new cultures. Because he was travelling for the better part of the last decade, Mark can proudly boast that he has visited almost all the known-continents and has come away with stories that he can definitely pass on to his grandchildren.
Some stories incorporate his love for sailing and skiing - hobbies that he was able to hone and perfect and subsequently enjoy during his many visits to other lands.
As Mark travelled, he started to wish for a place to really grow roots into and as he got older, he felt that he needed to settle down somewhere and call someplace home. Moving back to Australia, he found a full time job and became an accomplished and successful man. The best part about this was that he was still afforded the luxury to travel, something that he is grateful that he was able to hold on to.
"Travelling is part of my nature. I would not be the person I am today if it wasn't for being able to go from one country to another." Mark says.
Not long after Mark was back in the corporate world, he was offered an opportunity to franchise Super Easy Storage. He was tempted by the prospects and knew he could bank on such a winsome business strategy to really make it in the world and create a name for himself. Having to take on such a big endeavour coming from a structured corporate environment has been a challenge for him, but one that he swears he learns and grow from everyday.
Mark wears many hats on a day to day basis, from the director, to being a personal assistant and calendar organizer, he sometimes helps out with the forklifts and driving as well as maintaining the warehouse facilities and looking through the finances. The list could go on and on and on.
Throughout all the struggles of a fledgling business, Mark has kept optimistic and he always has a can-do attitude on. With his tenacity to succeed, he has harnessed his determination and drive and is definitely set to go the long haul with Super Easy Storage and we're looking forward to seeing him becoming one of the strongest managers for Super Easy Storage in the very near future
-- Mark Grogan, https://supercheapselfstorage.com.au/facilities/sydney/self-storage/services-solutions/
Latest Blog Entries
None so far
Latest Projects
None so far
---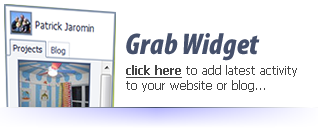 ---