Ok, I get a break with refurbishing so finally I have some free time.
Since we spent most of our money on buying the apartment, we decided to refurbish only one room and make create entry way through a wall from kitchen to living room.
We decided to refurbish one bedroom. It's always good to have at least one room nicely refurbished so you can live in new place. First we removed old paintings from all walls. Since the walls were really crooked, it was necessary to put new polished plaster on them. We've chosen light yellow and green colors to apply on the walls.
Next we revived the floors. We rubbed down the whole floor using a machine with large papersand. Then we filled gaps with colored caulk – you need lot of patience for filling all the gaps. It takes me around 8 hours and I felt pain in my back for 3 days. After filling all gaps we applied 3 layers of floor varnish. I wanted to make it more resistant(that's why I applied 3 layers), but I have to admit that the floor looked better when only one layer was applied.
Removing old paintings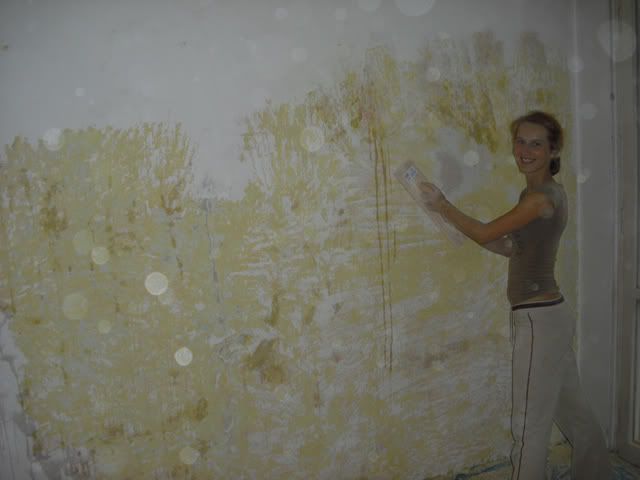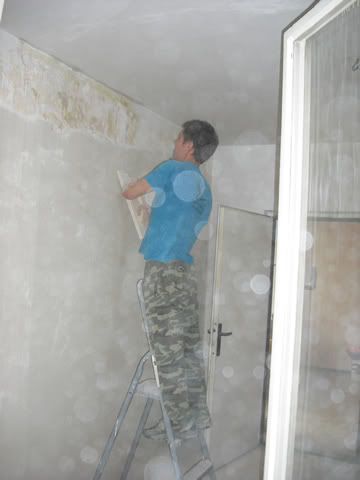 Rubbing down the floor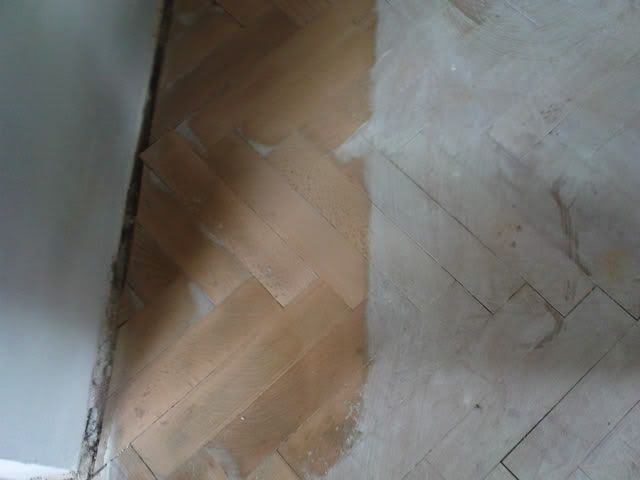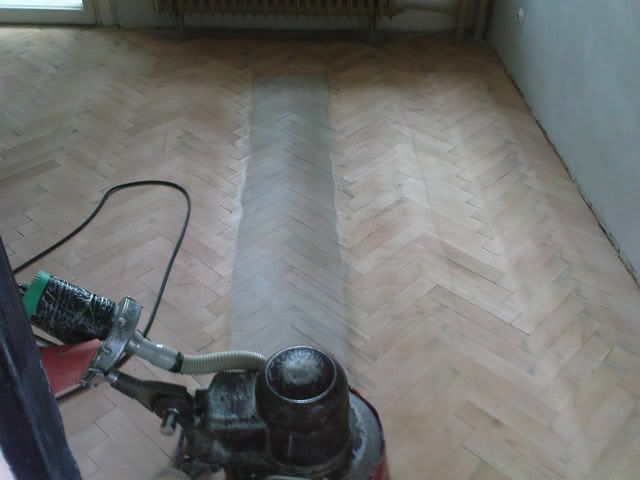 Floor Varnish Applied

Painting radiators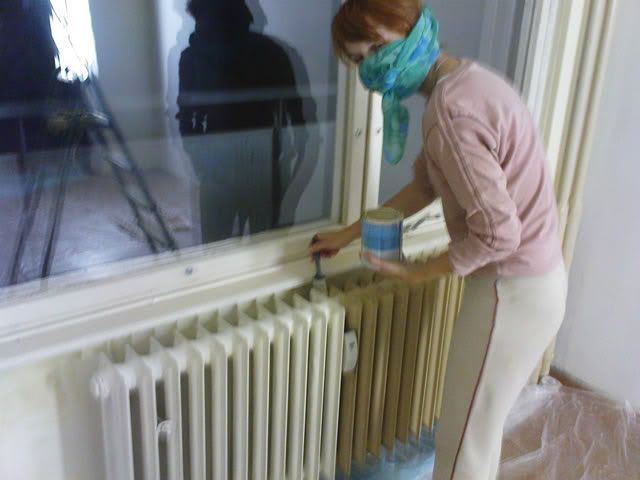 ---
---