10 posts in 4826 days
Location: Indiana
Website:
I have always done a little woodworking, but never seemed to have time to really get into it. As the time for retirement neared, I began to put my shop in place. Dad had his wood shop in our barn, but that one was out dated, to small and to far from the house. Grand Dad had a great shop with lots of space, but also way outdated. ( I still have his 60+ year old Sears table saw. It still works, but not in use.)
Built a new shop right behind my home, this way there will be no reason not to spend time daily in the shop. With my wife retiring soon, I'll have another reason to spend even more time out in the shop. (Just kidding Jenny)
Of course, you never have too much space or to many tools.
Gee, I do wish I had put a restroom in too.
I've been a little slow posting my work. I'll try harder next year.
-- -- Mike The Termite ~~~~~ Working safely may get old, but so do those who practice it.
Latest Blog Entries
None so far
---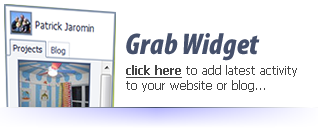 ---