8 posts in 5171 days
Location: Wentzville, Missouri 63385
Website:
A typical midwesterner that takes a lot of pride in the projects I do. It's a great pleasure to tackle a new type of project and learn new things. I have lots of tools and have a great time using each and every one. I have been all over the world but am proud to call Missouri home. I have 4 kids that I love and a wonderful wife that allows me the time to do the things that make me happy. What more can I ask for?
-- Just another project under the belt.
Latest Blog Entries
None so far
---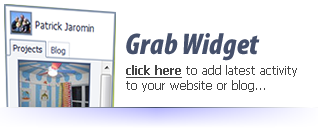 ---