11 posts in 4995 days
Location: Eastern Massachusetts
Website:
Got married in college and still am. Too late to change now as I am retired.
Started out married life in a house trailor and learned to use every bit of space.
Now I love to see how much space I can save and put to practical use. Most of what I design and built is based on being really custom, and a bit out of the "main stream".
One of my friends, a ex IT man, says "His motherboard is wired a bit different". I accept this as being a compliment.
-- "That man is the richest whose pleasures are the cheapest." Henry David Thoreau
Latest Blog Entries
None so far
---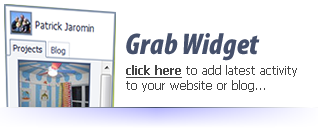 ---