2 posts in 5465 days
Location: Wilton, New Hampshire
Website: http://snbcreative.wordpress.com/
I am a son, bother, husband and father, and I am (or have been and enjoyed being) A student of science, art, and humanities in the states and abroad. A graphic designer, art deparment manager, and an art director. A woodworker, home renovator & preservationist. Vegetarian, organic gardener, cook. Photographer, cartoonist. Runner, judoka and fencer. An actor, writer, director and producer for a student run (but not school affiliated or sponsored) local access variety show.
A uomo universale in training!
In my spare time I like to read, watch movies and look for other creative pursuits and new inspirations!
My Lumberjocks interview: http://blog.lumberjocks.com/2006/10/interview-7-scott-blanchard/
Cool (and punny) wood themed T-Shirts designed by me.
Available at Printfection: http://www.printfection.com/snbcreative
also at Cafepress: http://www.cafepress.com/snbcreative
-- -- The opposite of war isn't peace. It's creation. -- Wood T's: http://www.printfection.com/snbcreative
Latest Blog Entries
None so far
Latest Projects
None so far
---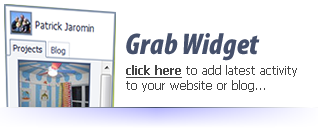 ---