14 posts in 4440 days
Location: Norway
Website:
I'm a 72 year old hobby woodworker, but I hate home renovation. With a bad back and bad knees I find it difficult to work near the floor or the ceiling, although through the years and six houses, I have done my share of fixing up, improving and maintaining our houses.
I guess by now you think I'm just an old grouch, but I do like homes that are nicely decorated and well kept. I joined up here just to enjoy everyone else's hard work, and I guess I'm a little nosy too. Who knows, I might even post a home project sometime if my wife can get me to do one.
Otherwise I spend most of my computer time on Lumberjocks with a lot of other obsessive characters like myself.
-- Mike an American living in Norway
Latest Blog Entries
None so far
---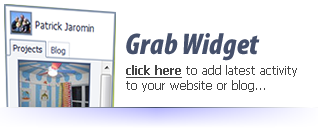 ---