9 posts in 5098 days
Location: Bonney Lake Wa
Website:
I wrote a bunch of great stories & stuff about building but then it got deleted by selecting a new pic for my buddy icon so make sure you save before you move on. Will try to recapture all my information later. Glad to be aboard for now but you may get a laugh or two later!
-- Studie
Latest Blog Entries
None so far
---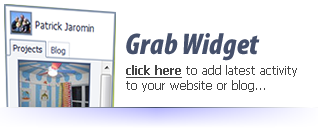 ---