---
Hi all. This is part of my "Complete Housefront Makeover" project. Full blog and tons of progress pics of the whole (ongoing) build are up HERE
This build will have me completely change the front end of a 1970's viceroy and turn it into (hopefully) a show stopper :)
I always wanted to try a larger post and beam project, and I saw this makeover series as a good opportunity to give it a go. It is all Western Red Cedar, although it dulls tools quickly, it is a beautiful wood to work with.
It's amazing how well furniture building tools and techniques translate into timberframing….it's just on a bigger scale!
So the first thing I needed to do was cut a 6X6X9' wall tie, cut a half-lap, match it up with a 40" vertical and peg it together, and get it up in the air…..by myself…..lots of fun:

Then cut the main rafter beams, brought them up one at a time and pegged them in place.

And it starts to look like this:

Now…what do you do when you need a couple of 3"X11"X 4' chunks of red cedar, but no mill has any? Joint, plane, and laminate four 2X6's of course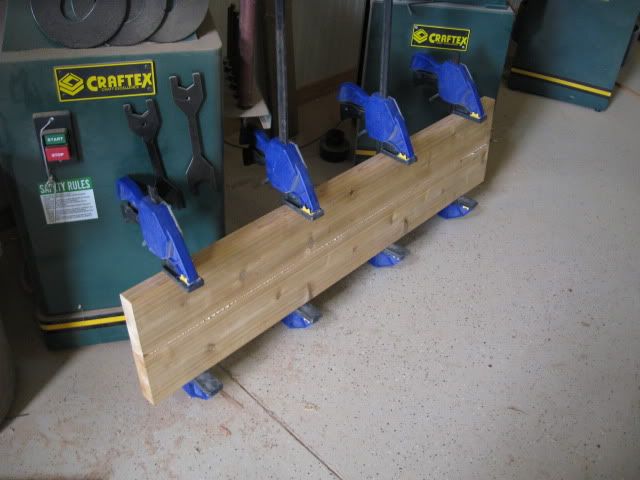 Get out the pencil and the Lee Valley drawing bow, mark out some tennons and hit the bandsaw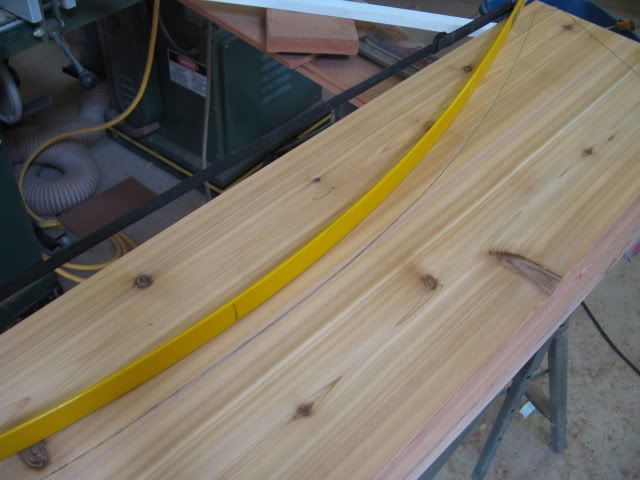 A little hand work, a couple more pegs, and voila: Knee Braces

Thanks very much for looking,
Ryan Shervill
-- http://forum.canadianwoodworking.com/showthread.php?41055-Ryan-Shervill-s-2011-DIY-renovation....-quot-Maximum-Makeover-the-inside-edition-quot
---
---

---