---
We have a very smalll second bathroom in our home. As such, storage space has been almost non-existant. Recently we had some plumbing work completed which required a hole to be cut one of the walls in this bath. To our surprise, we found a significant un-used space behind the wall. Since I already had a 2' x 3' hole in the wall, I decided to begin a project to add a built-in cabinet set into the wall and utilizing the un-tapped space. Here is a quick overview of the project…

Above – the skeleton of the built-in made of oak plywood and birch plywood.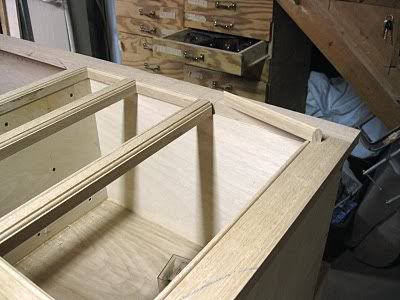 Above – the beaded face face frame made of quarter sawn white oak.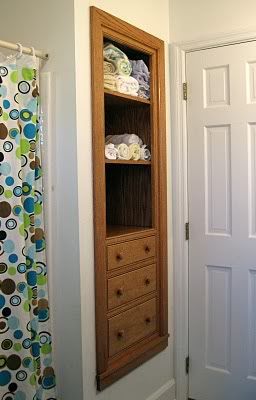 Above – stained and finished with satin wipe-on poly and installed.
This was a fun project – some basic boxes dressed up with drawers and moldings.
Jeff
---
---

---