---
We are a couple of months away from finishing our house. We build on raised foundation. We have a total of 1200 sq ft of deck in front and back. The floor is DF t&g, i had milled for me. The railing is milled on the job. The pillars are structural grade fiberglass. in the ceiling we have the hooks mounted for a total of three porch swings, two in the front and one in the back.
I feel bad entering a half way done project, but this is all we got to work with.
I did not do all the work myself, I designed the complete house, after this I had a draftsman make the plans ready for the county, I am a g.c. and owner build the house. I did 50% of the woodworking myself in evening hours. It has been over two years that we got the building permit.
We hope to move into the house in the next coupe of months.
7/17/08 Let me add some pictures to this project to give a better feel for the decks.
these are the porch swings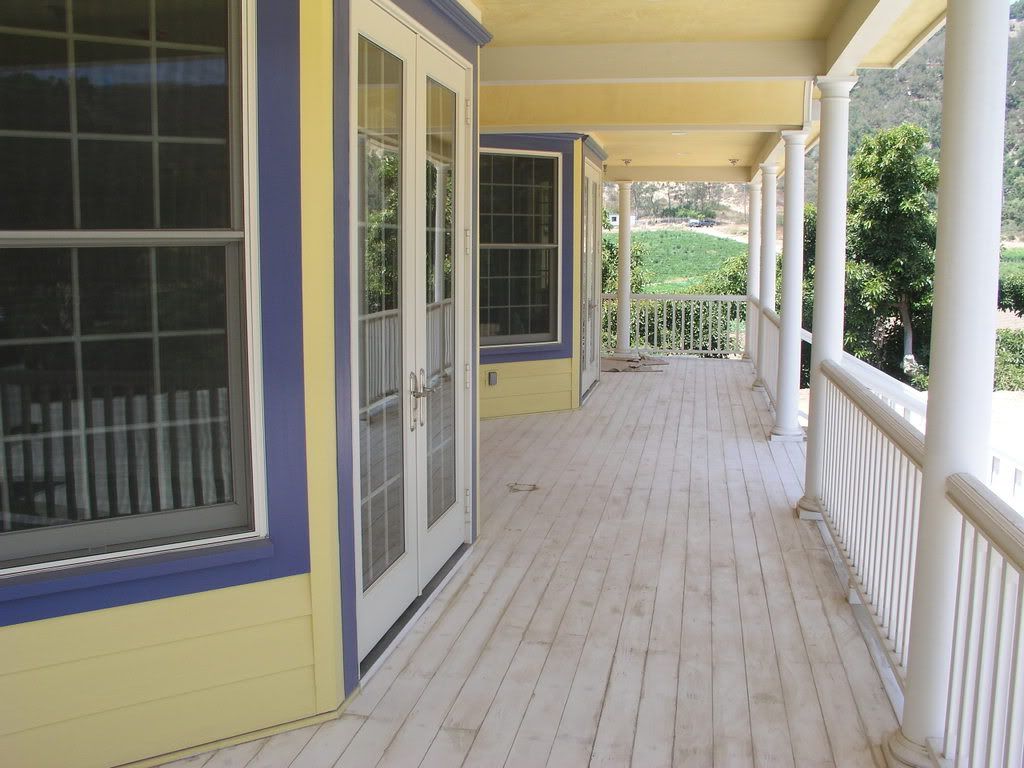 better view of the front deck
http://i277.photobucket.com/albums/kk56/pabull_bucket/a46cb236.jpg
we build the ankers for the porch swings during construction before stucco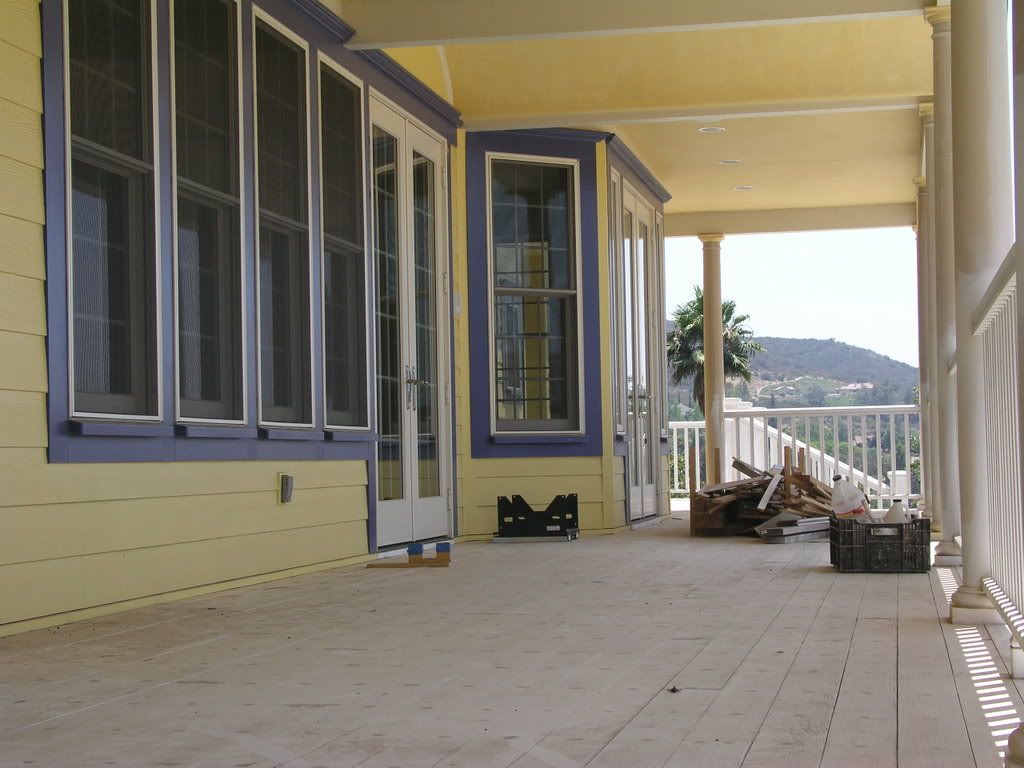 back porch (need to cleaned up still
the whole porch in the back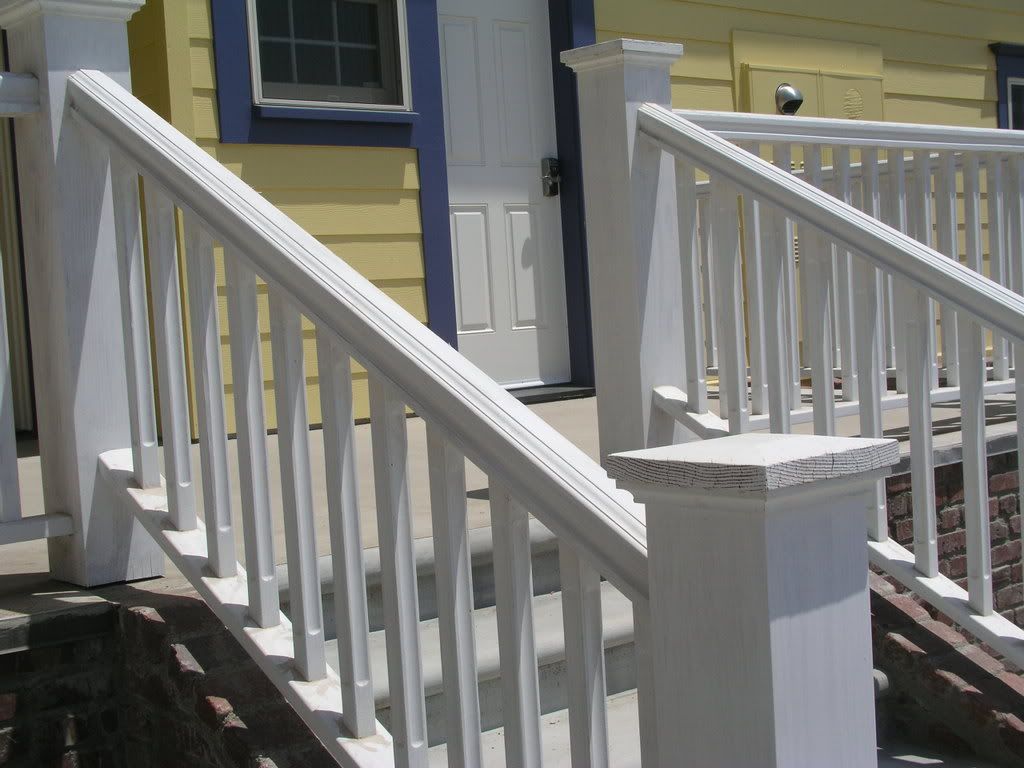 ---
---

---